Assistant Principals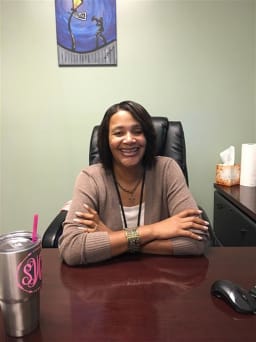 I am not only honored, but thrilled to be one of the Assistant Principals here at Champ Cooper School. The Champ Cooper family is very special to me, as I have taught here for 12 of the 18 years that I was a classroom teacher. This is my fourth year serving in the capacity of assistant principal.
I received my bachelor's degree from Louisiana Tech University and my teaching certification from Southeastern Louisiana University. I also received my master's degree in Educational Leadership from Southeastern Louisiana University. I am married (Johnny) and have two beautiful children (Jazmyn & Jaylee).

At Champ Cooper School, we strive for excellence in all academic areas, ensure the safety of all students, and work as a team to develop and maintain a positive and productive school climate. I believe that education is important for all children and that is why I take pride in being an educator and am dedicated to doing everything possible to ensure student success.

My door is always open, so feel free to stop by if I can be of assistance to you in any way or just to say hi!!!

Shantel.Womack@tangischools.org
42530 Highway 445
Ponchatoula, LA 70454
Office: 985-542-6182
Fax: 985-542-8096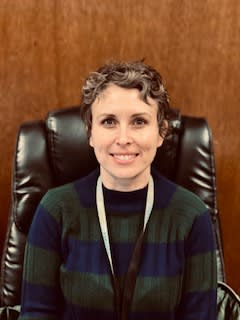 I am delighted to be an Assistant Principal at the school I attended (many years ago)! I believe all students should have the opportunity to learn in a safe and supportive environment. Teamwork and support are invaluable to our learners, and I am incredibly grateful for the relationship between our community members and school staff. Thank you for your role in representing our core values: being respectful, compassionate, and great. With our commitment to this foundation, our students will achieve academically, socially, and emotionally.
I invite you to contact me if you need any assistance to ensure that your child(children) are successful in achieving educational excellence.
Thank you - we are looking forward to another AMAZING year with your children!
All my best,
Dr. Cathy Gambel
Assistant Principal
NOTABLE ACCOMPLISHMENTS AND ACHIEVEMENTS
B.A. (SOCIAL WORK), SOUTHEASTERN LOUISIANA UNIVERSITY, 2000
ALTERNATE CERTIFICATION (ENGLISH 6-12), SOUTHEASTERN, 2002
M.ED. (ADMINISTRATION & SUPERVISION), SLU, 2007
MASTER'S DEGREE PLUS 30 GRADUATE HOURS (READING SPECIALIST), SOUTHEASTERN LOUISIANA UNIVERSITY, 2009
ED.D., SOUTHEASTERN LOUISIANA UNIVERSITY, 2021
CONTENT LEADER PROVIDER (INTERVENTIONIST), LDOE SCHOOL KIT, 2021
Cathy Gambel
42530 Hwy 445
Ponchatoula, LA 70454
phone: (985) 542-6182 fax: (985) 542-8096
Cathy.Gambel@tangischools.org